Well, here you are, apart from the Savage model 1899 that someones grand dad shot an indian with and maybe Tonelars collection of custom .45s you've had to wade through 22 pages of plastic pistols, mundane assault rifles, predictable sniper rifles and inane comments to get to the sex.
This is my new toy that arrived just one hour ago.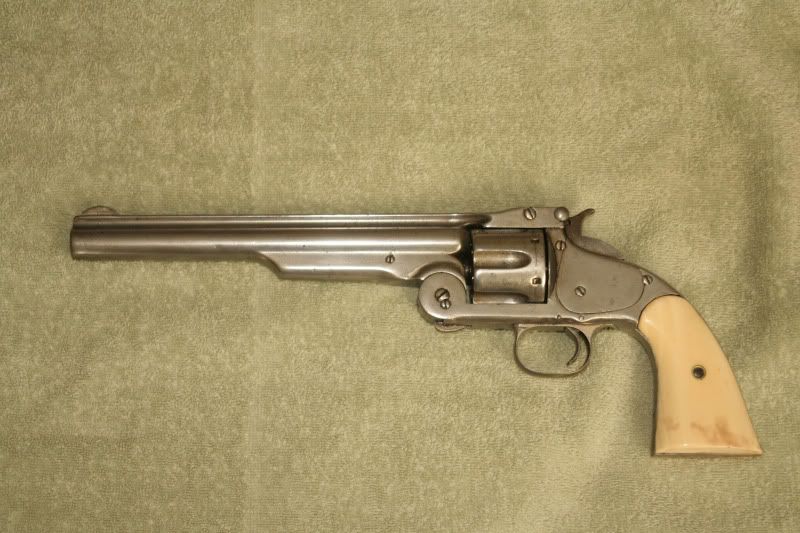 Smith & Wesson No 3, second model, in .44 Henry rim fire
Only 3014 were made in .44 rimfire and of those, 857 made with the interlocking barrel catch. This is one of those 857.