Having discovered the best packs, boots, hammocks, knives, and other big ticket tactisexual items already, I wanted to share the little things that make jungle life just a bit saner and more comfortable. These small items I will never again go into the field without. Please post your must haves.
Miracle Foot Repair
This stuff is a lifesaver. Spend 3-4 days in wet boots and you will know why. It has kept my feet from falling off more times than I can count. It is also great for helping reduce chaffing.
Starbucks Instant Coffee
In the land of Birdie and Nescafe, Starbucks instant coffee is king. Yes its Starbucks and normally gay if you drank it at home or in your cubicle but here its the only choice when you absolutely positively need some decent coffee to get back on the trail when the 3am chickens and snoring locals kept you up all night.
DAC Butane Lighter
Cheap, rugged, and sexy buy 3-4 and give them away as gifts but keep two for yourself. They are great for getting a fire started in damp jungle and melt Nepali hash like a dream.
Kindle
Svizz sold me on this, getting decent books is hard here and lugging them around is even worse. PDF reader, very basic web browsing, and 3-4 week battery life is a huge bonus and now I can carry this instead of needed to bring in a laptop most times.
Tapatio Packets
Refugee food sucks, this will make that mystery meat they hid under the rice eatable.
Trader Joe's Vegetarian Indian Curries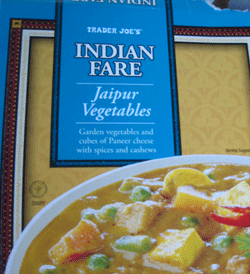 Taste's great, cheap, foil packed, actually made in India, and tastes good enough cold. I carry a couple with me just when there ain't time to eat or they just forget to feed you. Plus it will mask the taste of whatever you pour it over.
Tiger Balm (white)
This is a must have, it takes the itch out of mosquito bites, and that alone will keep you from sleepless nights spent scratching or trying to mend the whole in your mosquito net. Also works great for stingray wounds, headaches, muscle aches, and helps kill the stink in those Clive Barker-esque 3rd world shitters.