Reza (blindripper23) and I went on one heck of a journey through the Philippines starting with the province of Pampanga, host of the annual Holy Week Festival and then further up north to the mountain province of Ifugao to see the Rice Terraces before heading way down south where no white man should go without a small army, or a guy named Joey.
Of all the times I've been to the Philippines, I had not yet been there during the time of Holy Week. No matter where I've been and which landmarks I visited (Chocolate Hills, Mayon Volcano, Subic Jungle, Mindanao, Banaue Rice Terraces), people always seem to stomp me by asking "Have you seen Holy Week?" Finally I can say yes to that one.
There are few times, if any where shopping malls are closed and ATM's offline. Even the transit system is out of operation from Holy Thursday to Good Friday.
Manila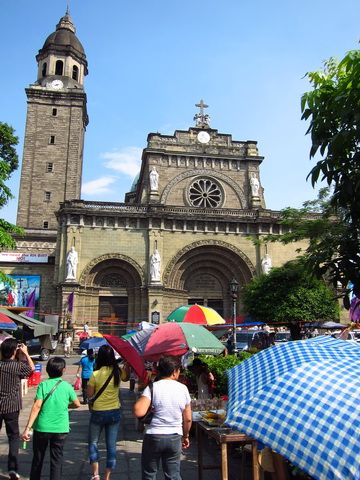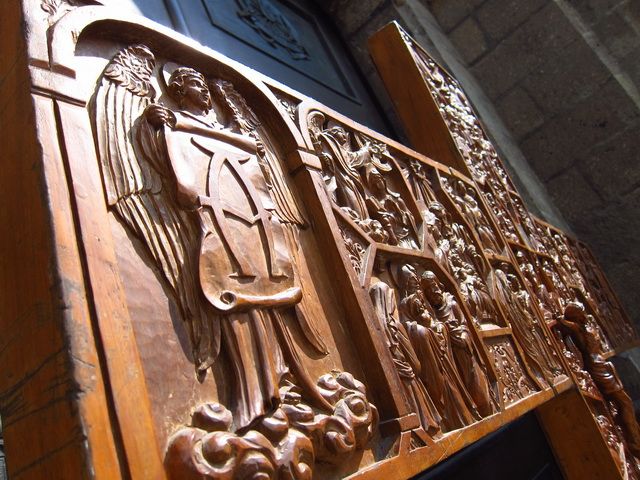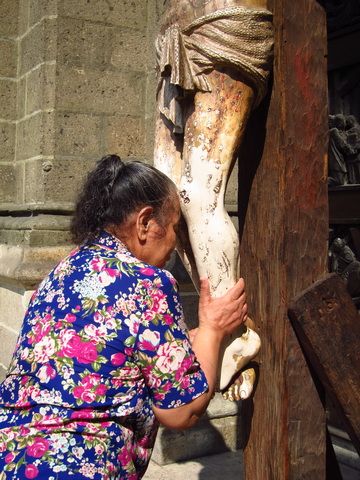 Nothing says Holy Week like squid on a stick!
China Town in Manila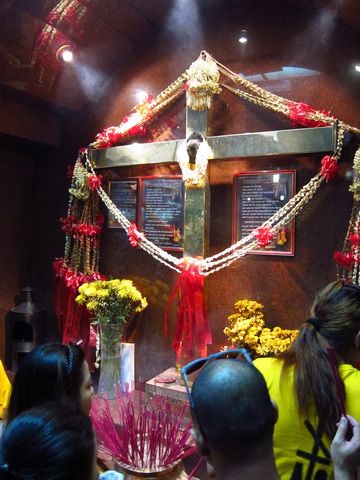 Pampanga, Philippines
To get there and be in the right place we were up by 3:30am, gone by 4am, got there around 6:30am (after being lost a little) and started roaming around the streets looking for people performing their penitence.
To my knowledge the Catholic Church doesn't recognize the legitimacy of this festival.
This guy will scoot and slide himself all the way to the closest church through the streets despite the hot ground, a task that will take most of the day. This sort of penitence is said to be the hardest.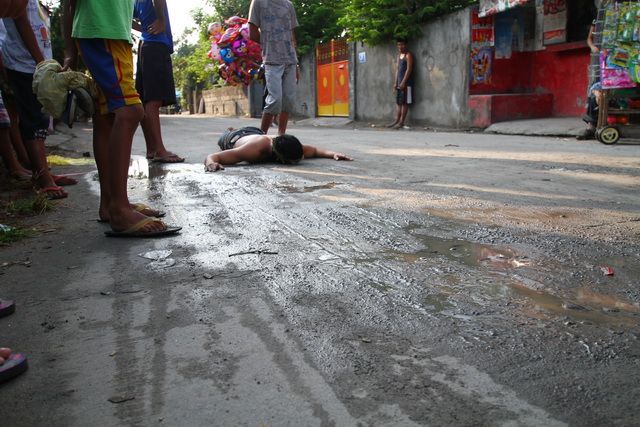 These guys volunteer to show their faith by whipping themselves with dried bamboo fixed to ropes.
They suit up like soldiers going into battle, mentally preparing themselves for their penitence.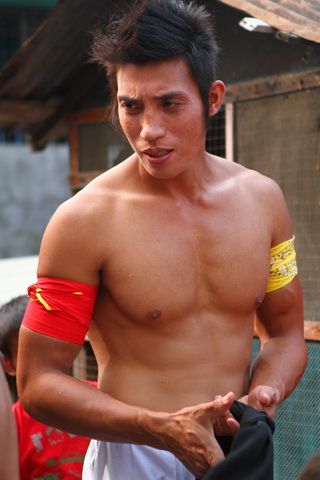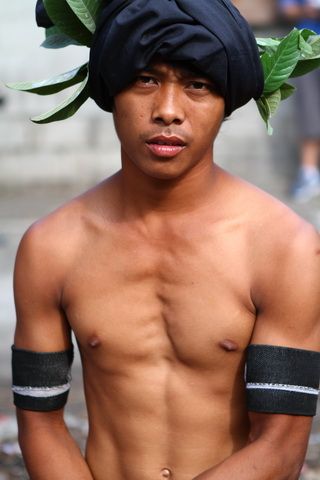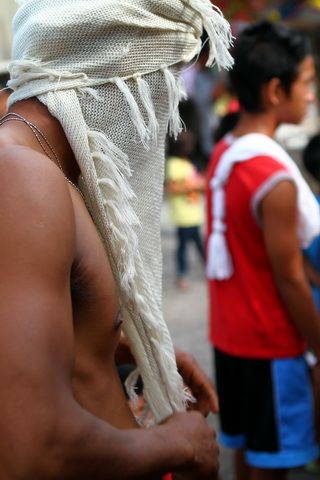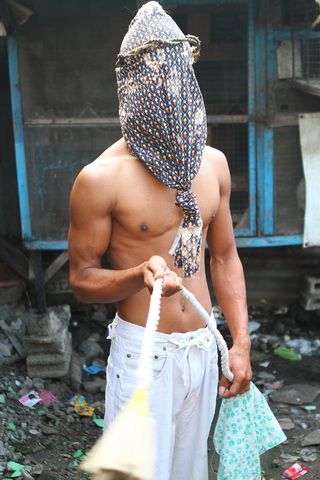 Cigarette guy comes around and gives them a love tap with his medieval looking gadget made of glass pieces fixed to a wooden paddle.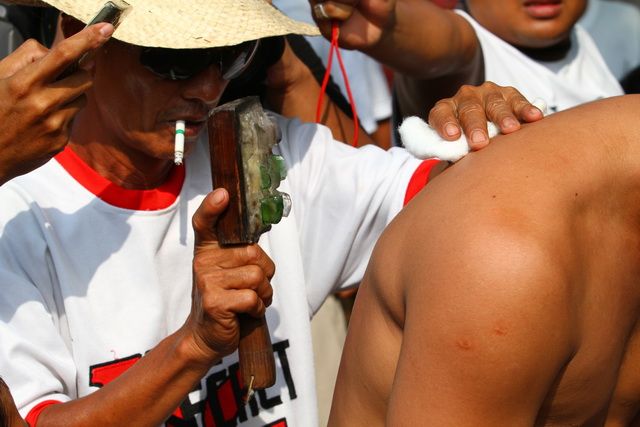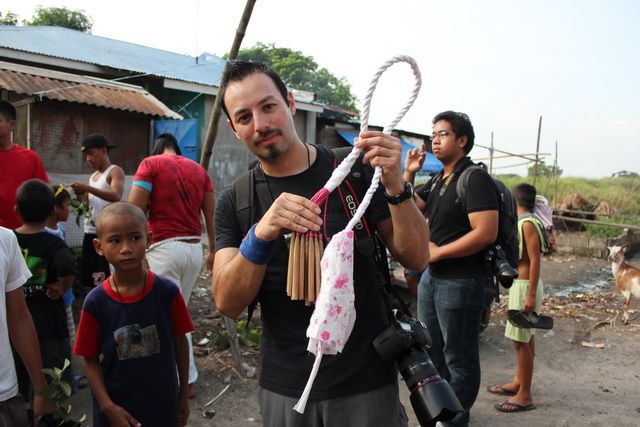 They take to the streets in a kind of "death march" as the somber mood files the air.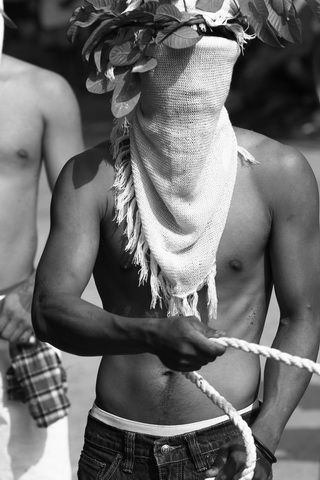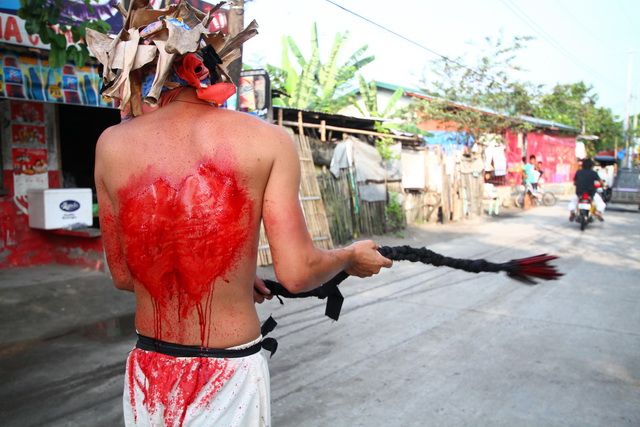 Getting in close means sometimes you get some blood splatter not only on yourself, but camera gear too.
And the spectators looked on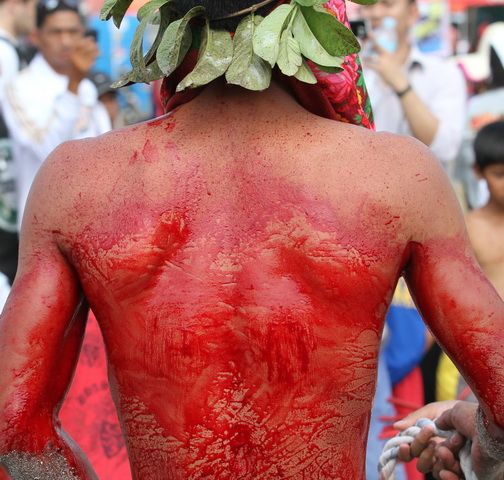 Then the Romans came and the festival ended with mock crucifixions. From what I gathered the guys crucified in the middle have real nails in them while the guys on the sides are tied to the cross.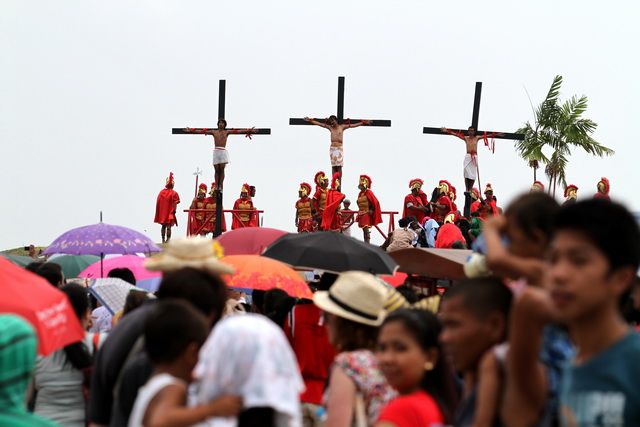 -RB