So, after Holy Week in Pampanga, and after a never ending journey to, and from Banaue Rice Terraces, we made our way down south to see my friend Joey in Mindanao.
Mindanao is a place in the Philippines that has been featured in three episodes of the show Locked Up Abroad due to the Abu Sayyaf group who kidnapped tourists and took them to Mindanao.
The Abu Sayyaf Group is the most violent of the Islamic separatist groups operating in the southern Philippines and claims to promote an independent Islamic state in western Mindanao. The group currently engages in kidnappings for ransom, bombings, assassinations, and extortion. Abu Sayyaf means "father of the swordsman" in Arabic.
Our first walk around the block when we arrived there was with Joey who wanted to show us his Barrio. Before stepping outside, he loaded his handgun, and stuffed it in his waistband. "Ok, let's go," he said. I told him many times, and way in advance, that Reza and I would be visiting Mindanao as tourists from Egypt. He said ok, but I think in his dialect it means we want the entire peninsula to know where the Americans are. Everywhere we went Joey was yelling at people from the street to come meet his American friends. Great!
The people were all very friendly and seemed like not too many of the locals didn't have family in the US, mainly California. All was going well on the streets as Joey pointed out this "stain" on the ground about 100 yards from his house. Story goes, last Sunday, which was Easter Sunday, two guys had an argument and 32 slashes of a bolo later, it was settled. One guy in jail and the other---the morgue!
When the airplane lands in Mindanao, it lands in the jungle. Just about anywhere you go in Mindanao, you in the jungle! There is town, Dipolog City, and it's safe, but when tourists take to the jungle, it isn't. The Abu Sayyaf is set up in the jungle and this way it is advised by everyone there to not go into the jungle, period.
For this reason, we were under close watch by my friend Joey and his people. I think Reza and I felt like we were 3 years old again. Everywhere we went in the jungle we had people fallowing us and usually armed. They called them escorts, but what they really were was full blown babysitters. Badass jungle guys they were though, and it was like being in jungle school seeing how they cook, hunt, make fire, open coconuts, and manage to monkey hunt up the steepest mountains with a rifle in one hand, bolo strapped to their waist, and a cigarette that never seems to go out.
Monkey hunt hike
First, assemble the escorts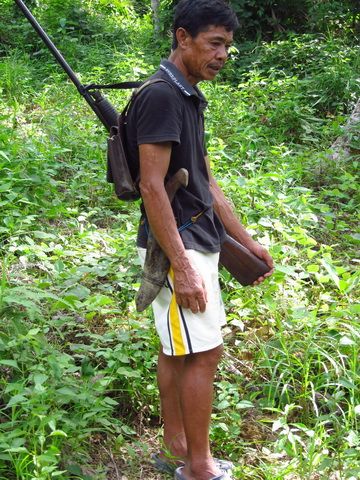 Check out his cool leather pack
Check out his cool…carabaoness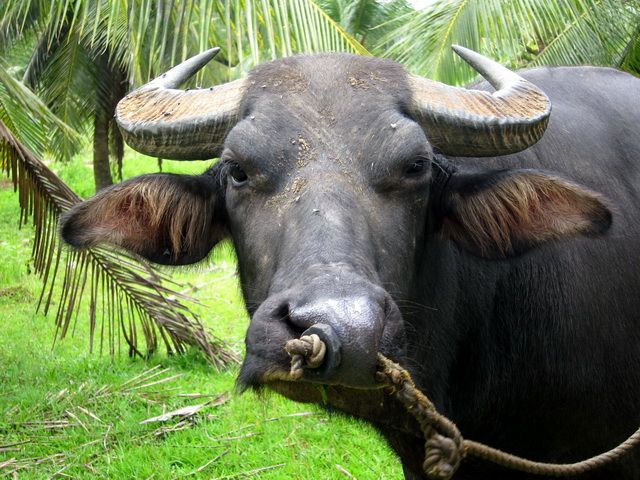 Ant nest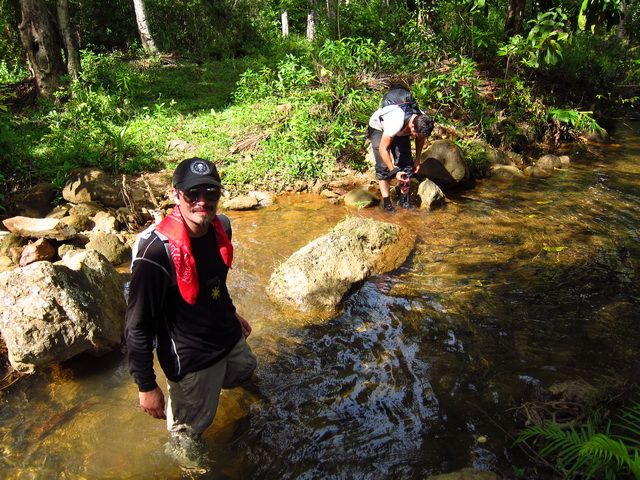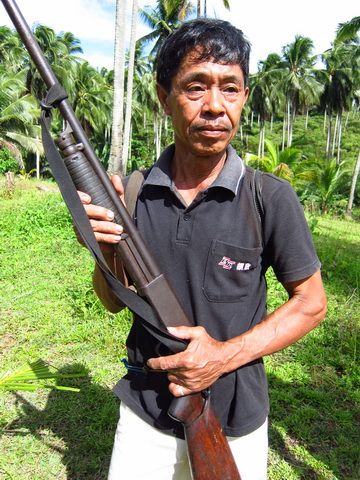 Only the largest guava I have ever seen.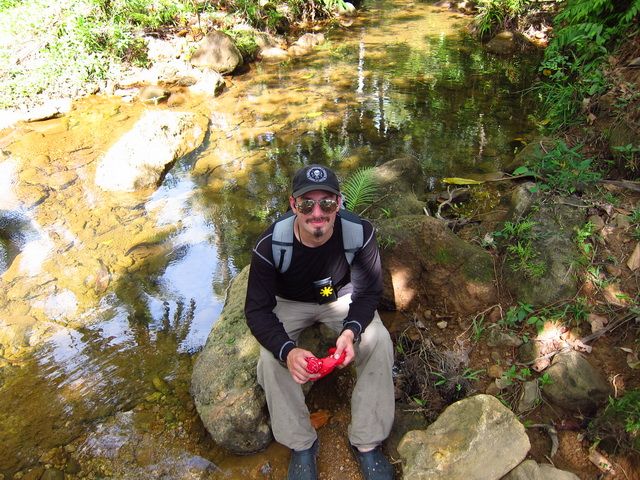 Reza having a much needed coconut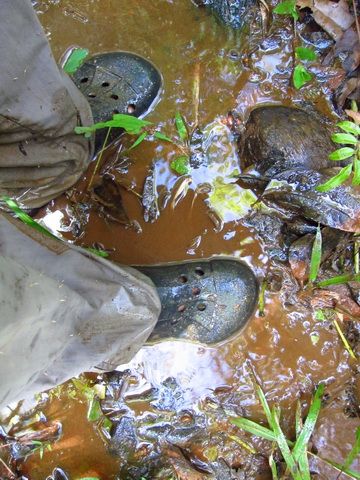 Taking a break as the monkey's taunt from their trees.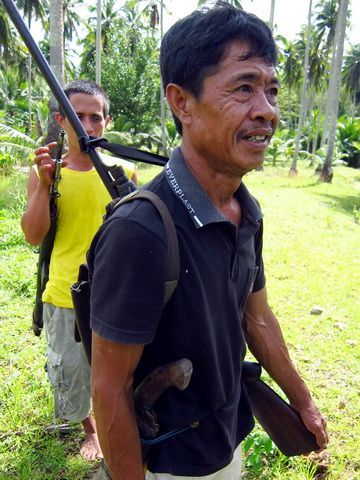 Peak
Making a cup to tap some bamboo and collect some h20.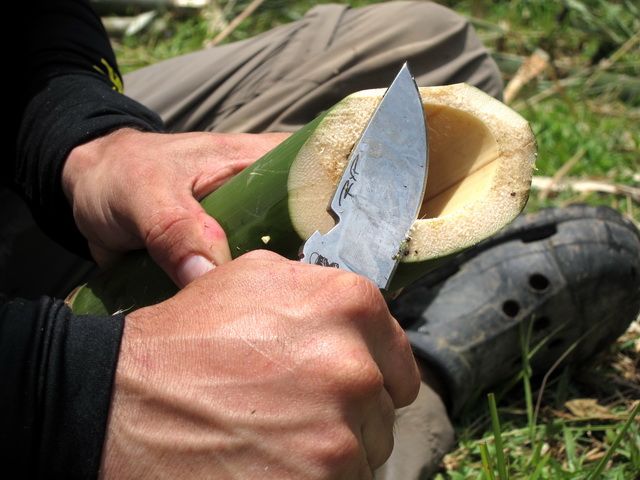 Roasting the pig in constant rain was a chore to keep the fire going
Shelter making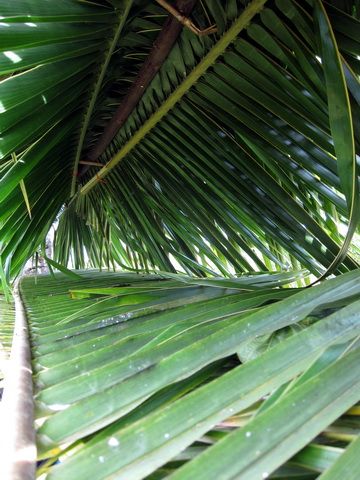 Try it out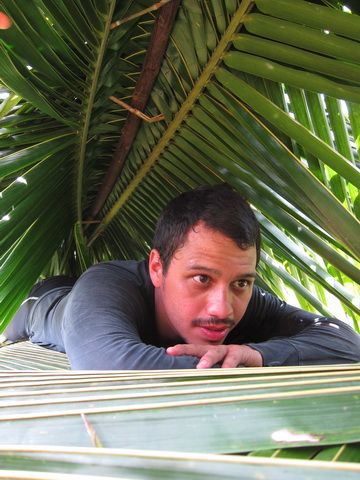 Coconut wine
DPx model?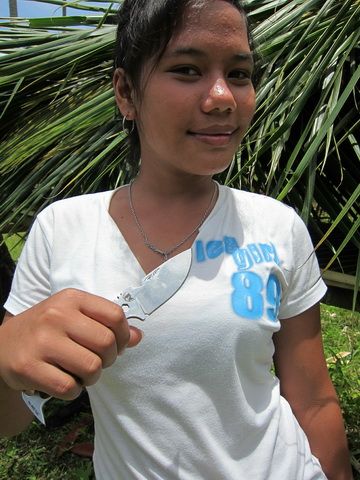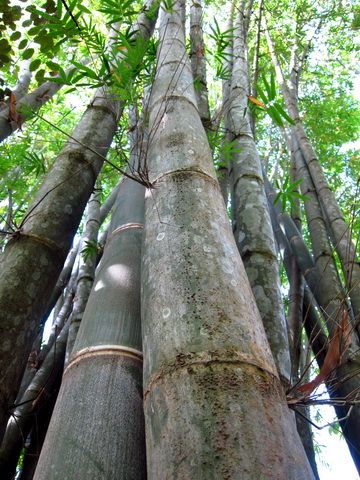 Reza took this with my camera. We were a great source for their amusement.
One of my favorite pictures of the trip