Last year (Sept 2011) I had the chance to spend a weekend in the jungle of Subic Bay, Philippines for some jungle living skills with the Aetas.
Miguel
On this past trip to the Philippines (besides the trips up north to Banaue and way down south to Mindanao) I also got another opportunity to meet with some experts in their jungle once again. This time it was with a survival instructor from one of their schools, where they train the PHIL national police and air force in jungle survival that suits Southeast Asia.
Aetas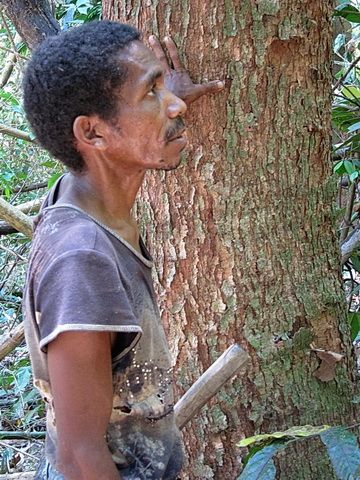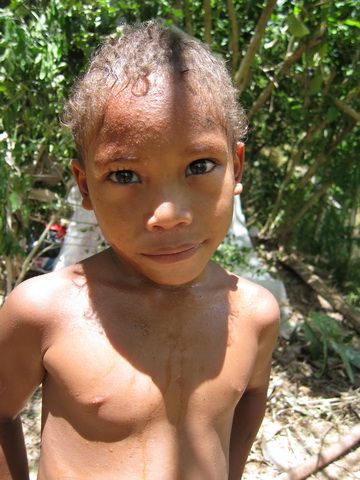 Within minutes of arriving at their camp, this kid and I were waist deep in muddy water, mud up to my knees, looking for shelfish.
Once we got out of the water and started moving one of the Aetas thought I might get my bag wet and muddy, he insisted on carrying it for me. Before I got the translation, he was off. The bag isn't big at all, he is just about 4 feet 5 inches tall.
Hiking through a bamboo forest.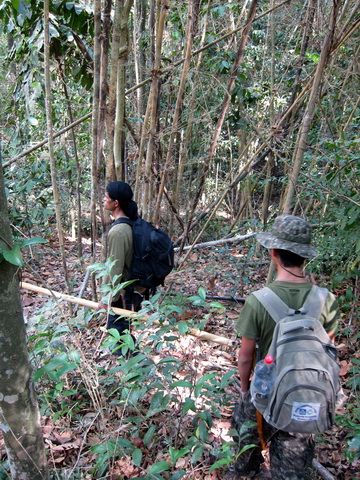 Whenever this small slit is seen in bamboo it usually means there are bats.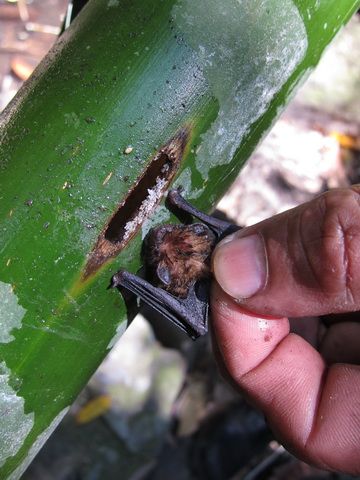 Sour lemon leaves used for cooking and making a hot lemonade drink.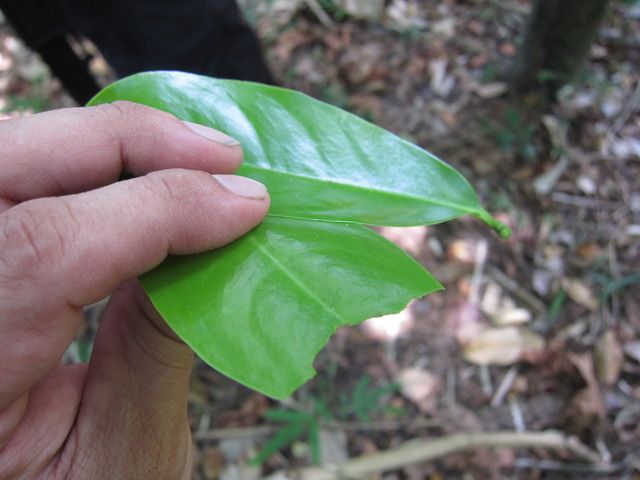 Series of vines that have killed these trees.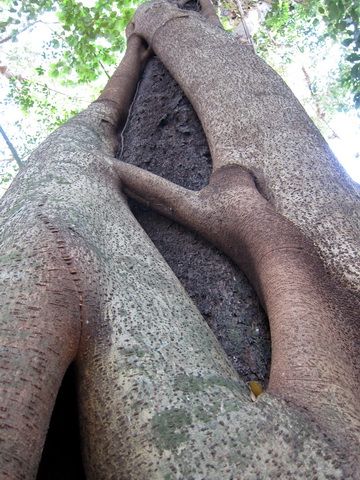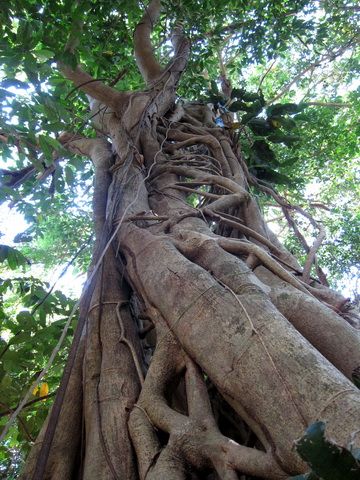 We stopped for lunch and cooked what we found and some rice…but first a fire.
Making fire using a variation of the bamboo fire saw.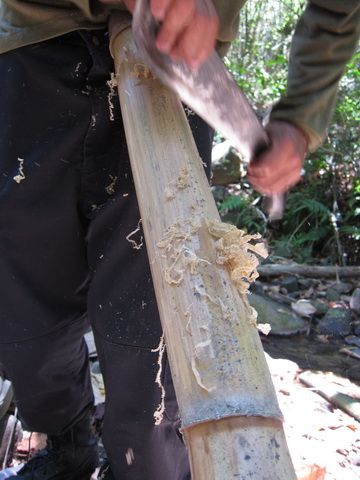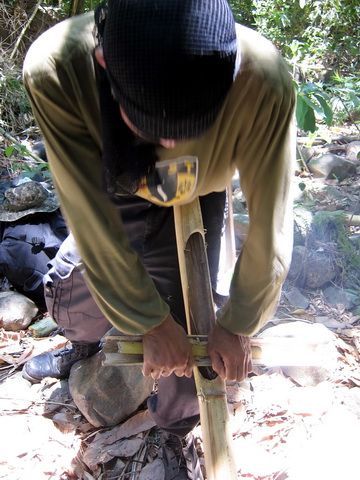 While the food cooked, we made some utensils, plates, and cups from bamboo.
My cup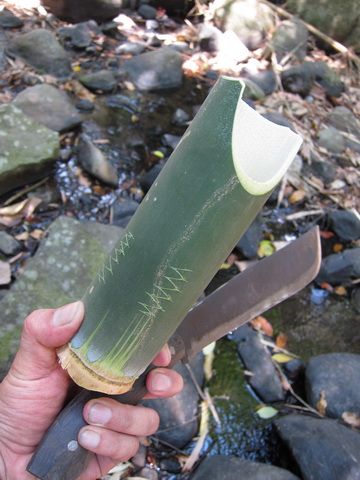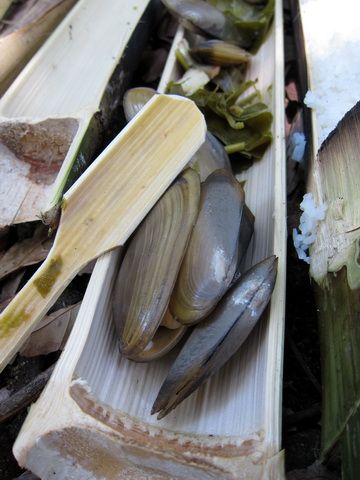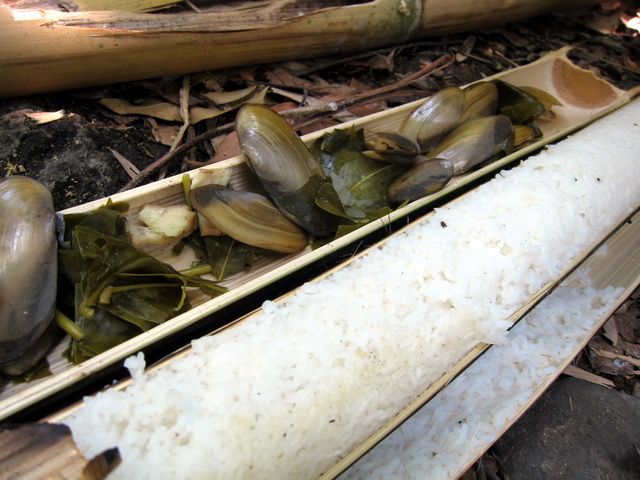 BBQ bats and rice
Onward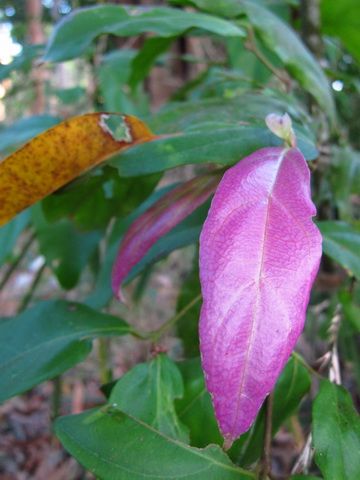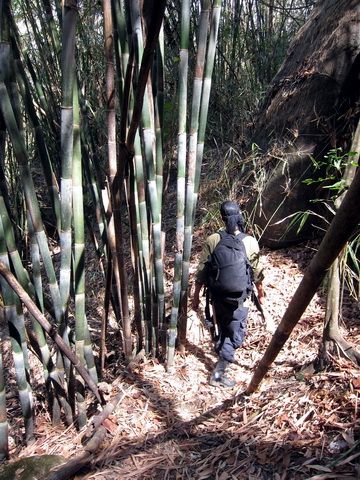 Rattan was located and split for lashings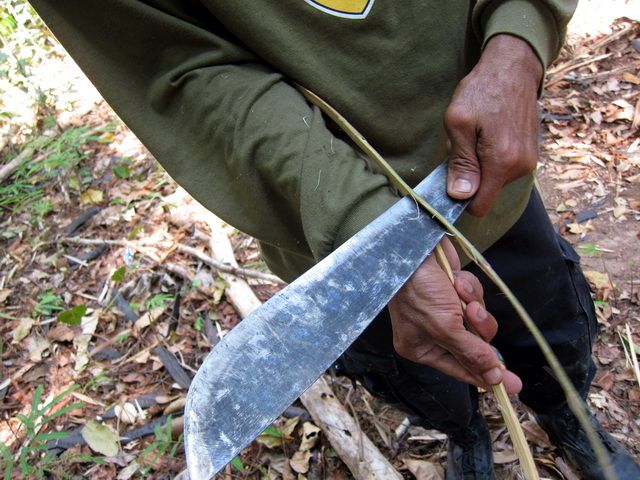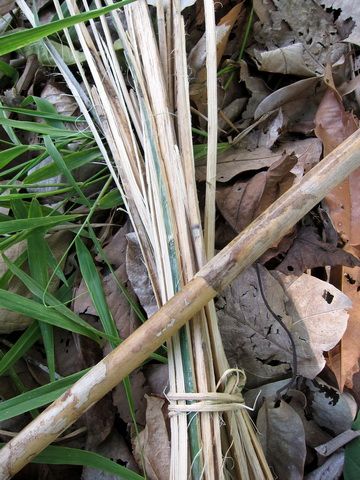 Clean water, or so they said. I think I believe them since this was two weeks ago and I am still fine.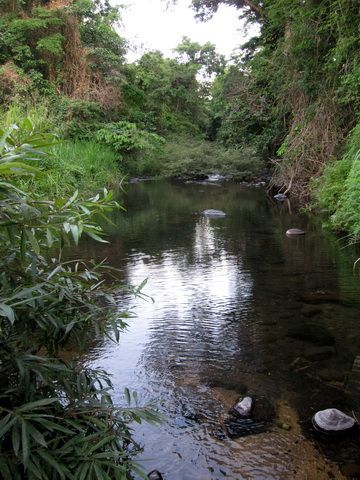 Making camp/shelter
Eduardo is afraid of his bed crashing down so he really reinforced it with bamboo and vines.
Gear/tools
I had a small fixed blade, but didn't use for anything except opening a can. Bolo rules in the jungle of Subic Bay.
The night
Once it got dark, we ate again. Rice and a can of tuna.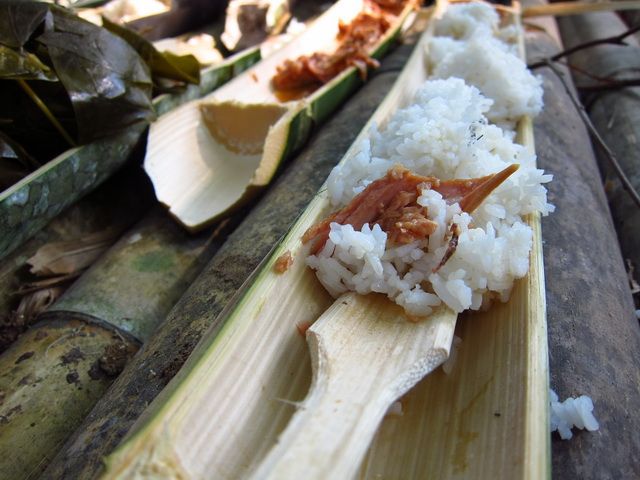 After dinner, it was time to fish and frog hunt.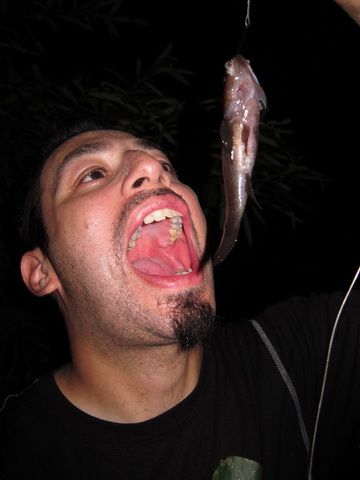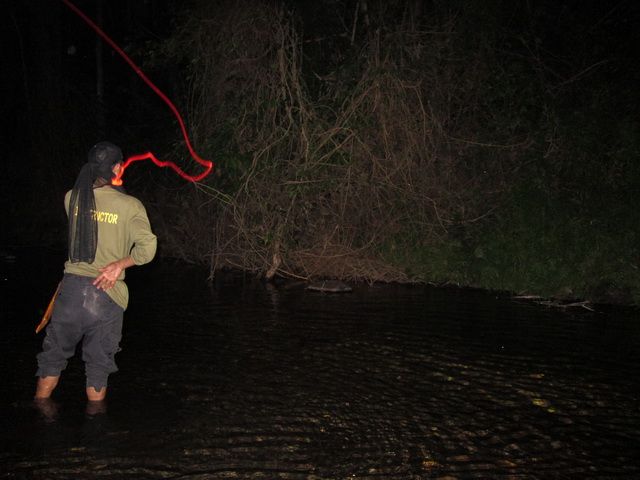 The frog hunting was not a success, because there were cobras in the water hunting and it spooked the frogs away.
Bad cobra
My turn to make fire and cook the rice.
The hardest part is splitting the bamboo open carefully and not completely spilling the contents.
Ed is testing my rice.
Water tree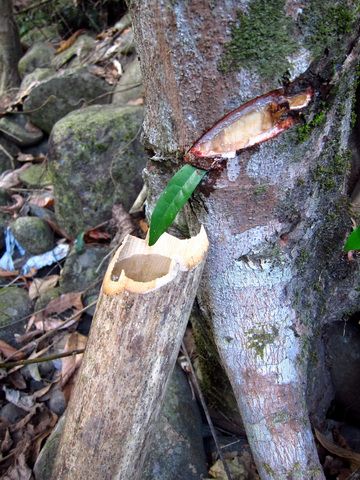 Water vine that you don't drink from, it's not milk.
Holy Cross water vine is ok to drink, but doesn't give to much water. It is mainly used for cordage.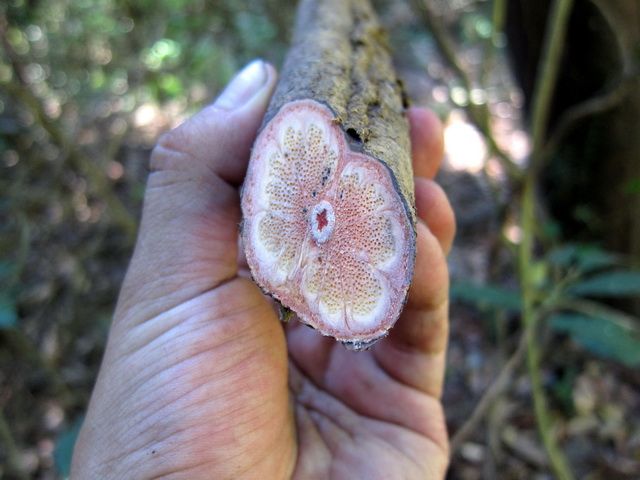 This is used for cuts, just roll it up and squeeze.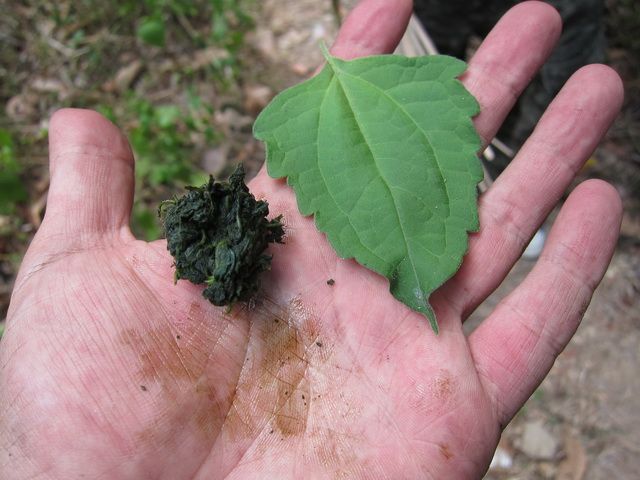 Traps
This technique was taught to the US soldiers to alert them when the enemy was near. They use it for wild boar hunting too.
Eduardo is pretending to be the enemy, when he trips the vine the bamboo will crash together in a thunderously violent sound! It is tied securely, then split and propped open.
Since the Aetas trained the US before entering the war with Vietnam, they were versed in traps not only for hunting, but for people.
Crossbow
Cordage from the holy cross vine.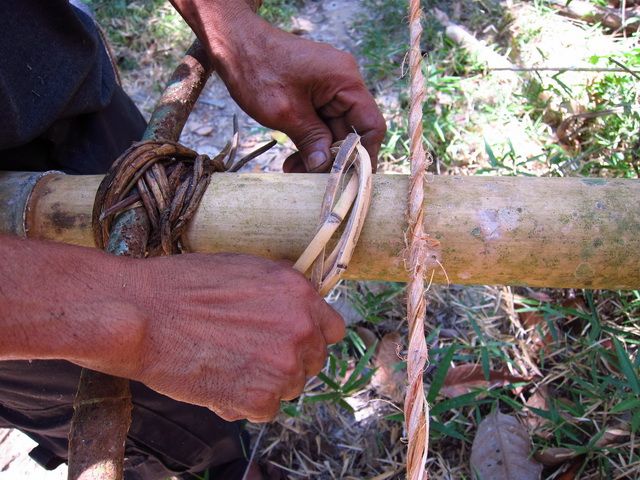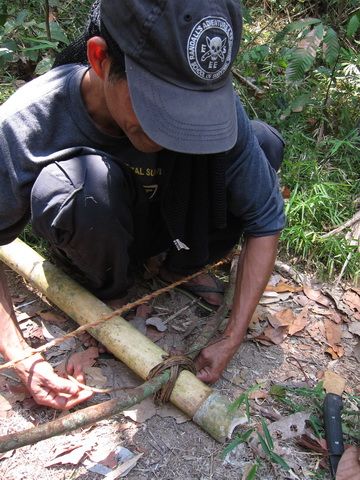 I went to Subic Bay to train with the Aetas and all I got was this silly hat!