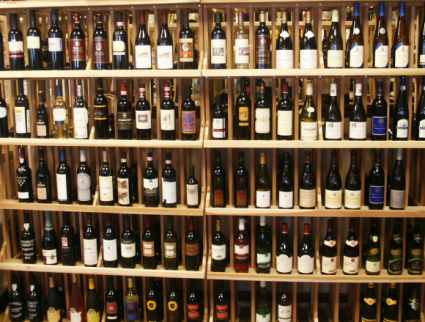 After deciding to 'mostly' quit Hard Liquor (especially Brown Liquors) so my insides don't explode or rot away before I turn 40 - I have been drinking allot of wine lately.
And after drinking around 50 bottles of various wines over the past 2 months I honestly I can't really tell the difference between an 80 dollar bottle of wine from a 7 dollar bottle so I have just decided to drink cheap wine – not cheap like Mad Dog 2020 or NightTrain, but cheap like an 8 dollar bottle of Chateau Kefraya or a 6 dollar bottle of Lutetia Merlot. I have especially started to like the Lebanese Reds that go for between 5 and 12 bucks and any Chilean white under 10 bones*
I am sort of guessing that wine is like Scotch – people claim they can tell the expensive shit from the cheap shit but in reality it is pretty much the same and they are just snobs bull-shitting to impress people they don't even know.
Or maybe I am just an unsophisticated knuckle-dragger that likes cheap wine
*NOTE: Prices reflect the prices in Erbil where they do not have booze taxes so the prices in the west may be a bit more
What do you players think - is there such a gigantic quality difference that a 100 dollar or more bottle of wine compared to a 10 dollar bottle of wine justifies the substantial price gap?
P.S. I can tell the difference between cheap Port Wine (under 20 bucks) and a nice Port (100+)
Another Note: I like the Smooth Buzz wine gives you that is unlike the 'Hard" buzz of Liquor or the "I am bloated as fuck' feeling that beer gives you
~JITW