Here are some photos of the tracking class taught by Jimmy Dunn this past week in Fort Payne, Alabama.
Great group of people and I learned a lot from Jimmy, David, Spaz and Tracy.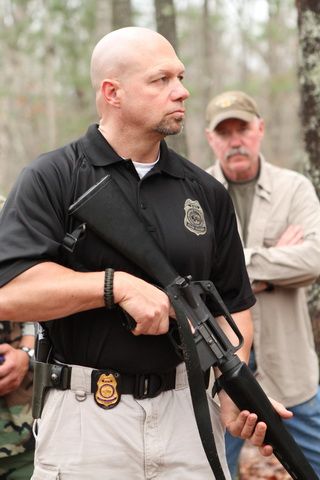 Tracking Basics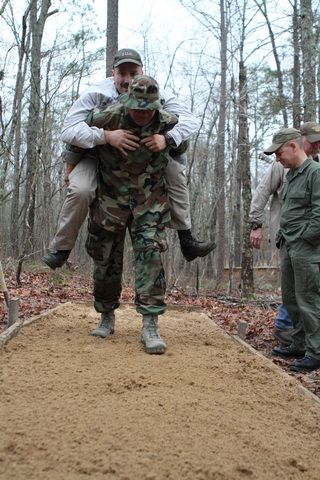 Tracking Sticks for an exercise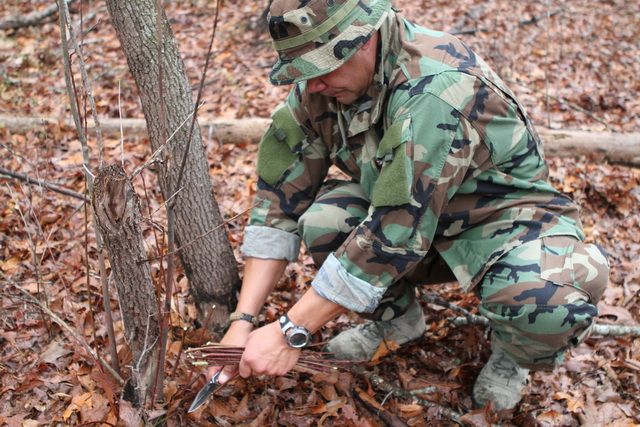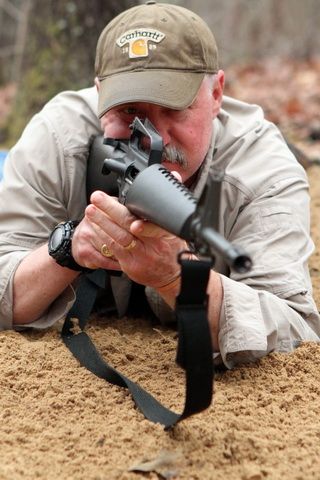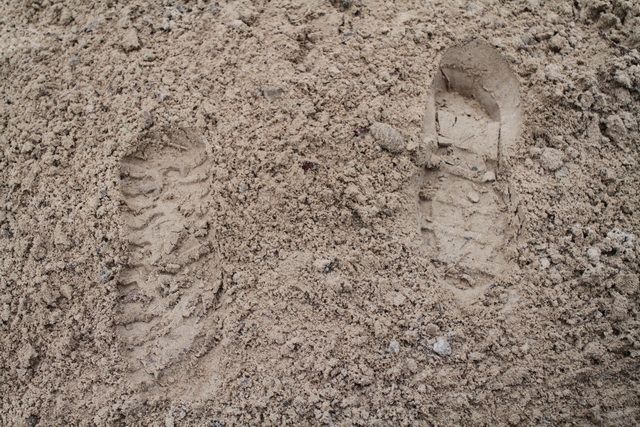 Hugh Coffee (author of Ditch Medicine)
http://www.paladin-press.com/product/Ditch_Medicine/Survival_Medicine
was there to lend his expertise in combat medicine, with his own brilliant fashion.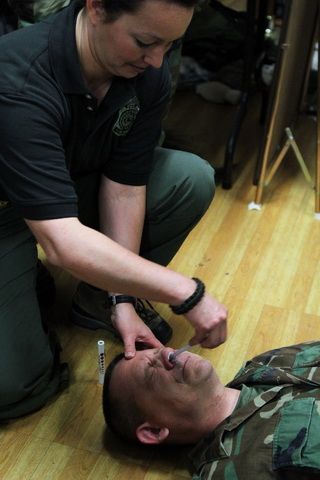 Bum Camp
Hugh Coffee and I lived in the Jimmy's woods during the duration of the class. There were a few rainy nights, but it was fun.
Hobo-Hugh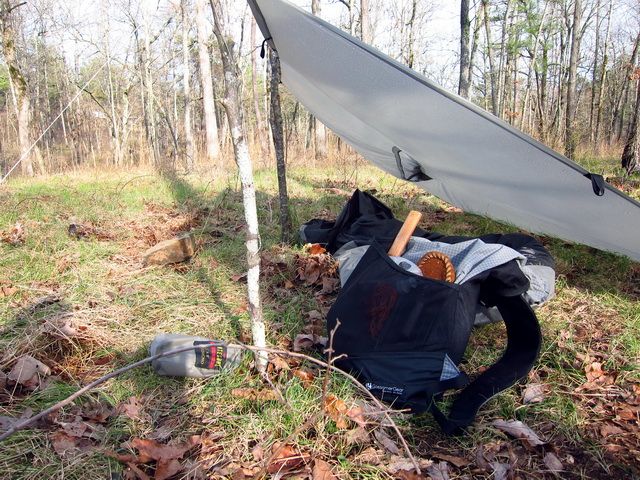 In the field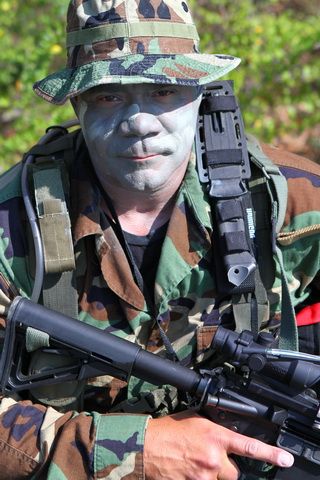 Confirmation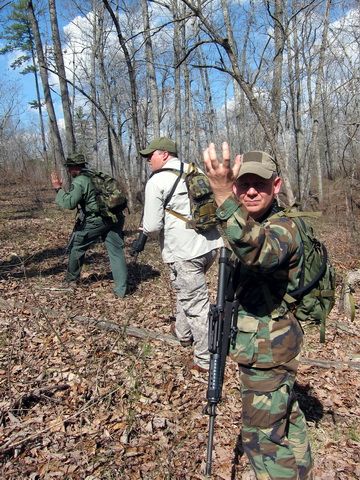 Gonna have me some fun tonight….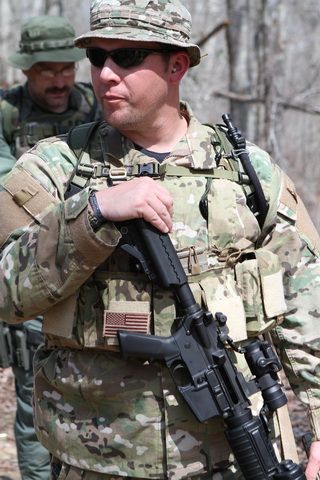 This whole thing made me sleepy so I took a nap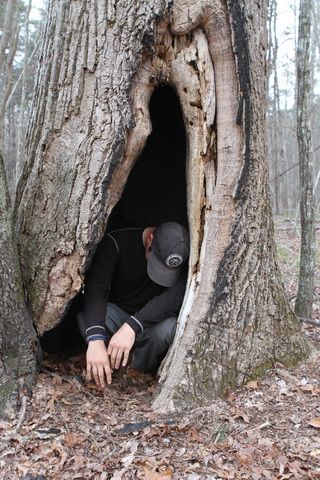 Cool tool Tracy showed me. A hawk head with a gut hook that can accept a sapling screwed into the threads.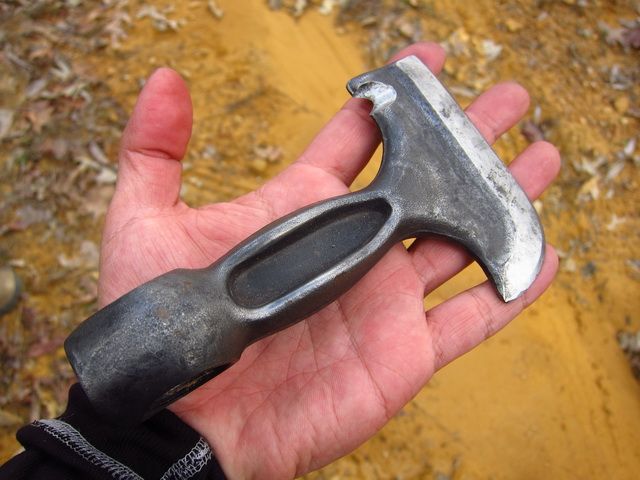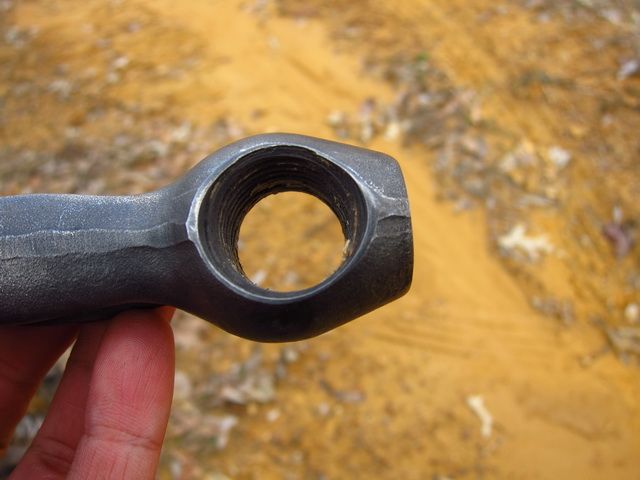 Alabama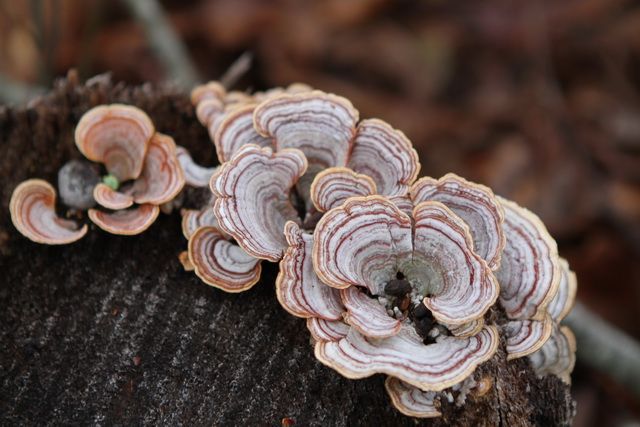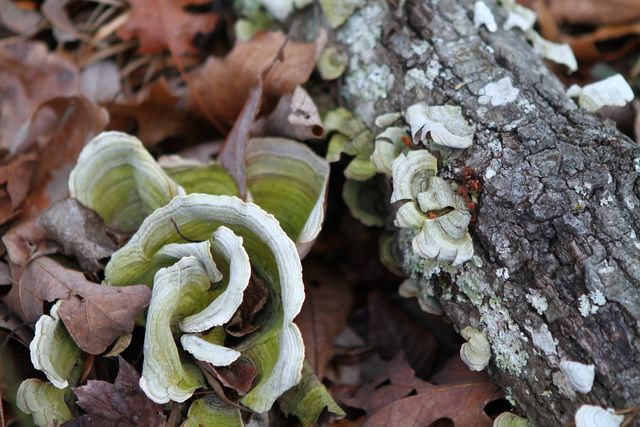 I think I hate you