What I carrried on a little feild trip today.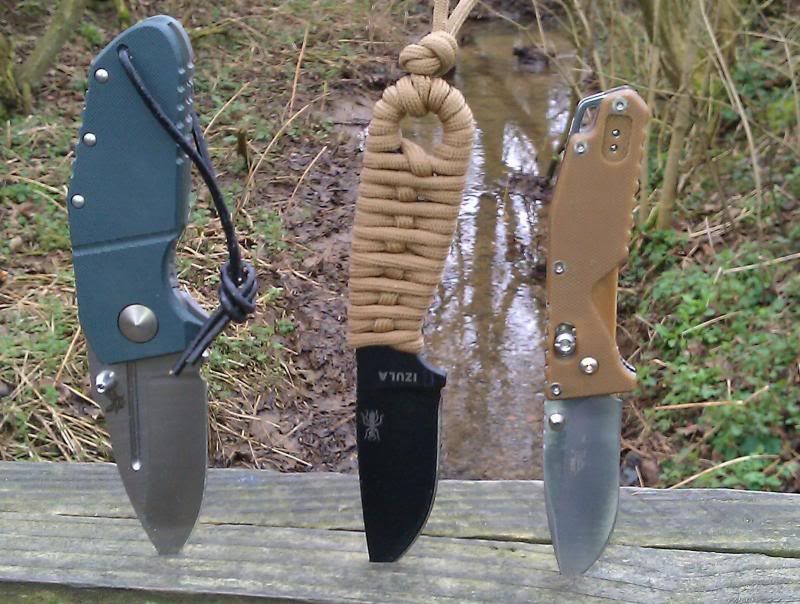 Left to right,
Benchmade 755MPR - Titanium framelock,G10 scales and M390 steel blade. Its a little bruiser that really fills your hand
ESEE Izula - Needs no Introduction Im guessing.
SRM GA763 - Nice little $10 Chinese folder with G10 scales, axis lock and a neat bottle opener function when closed (sounds familiar!)
I only usually carry a small fixed blade (Izula or H.E.S.T) and one folder of some description. It wasnt until I was several miles into my hike I realised I had the SRM in my back pocket (Its very light).
Lev